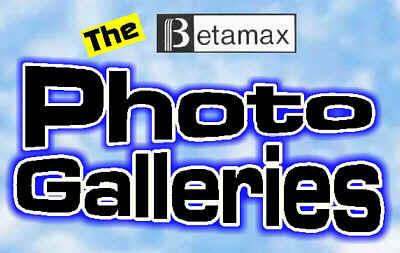 Over the years, Sony has changed the Betamax logo, the tape boxes, and even the cassette shells. Here is a quick Betamax history lesson....
THE LOGOS


Original Betamax logo (an offshoot of Sony's U-Matic logo); used from 1975-79 on both the tape shells and the machines.

Revised Greek-style logo was used for a couple of years, then shortened to



which became the defacto Beta logo.


THE TAPE BOXES

BELOW: The two original Sony K-30 (30 min.) and K-60 (60 min.) tapes, made for the original Beta X-1 speed.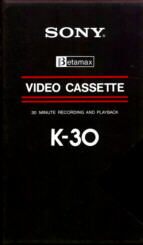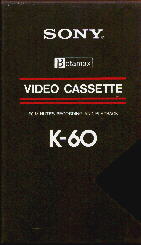 THE SONY L-500 BOXES, SHOWN CHRONOLOGICALLY OVER THE YEARS.....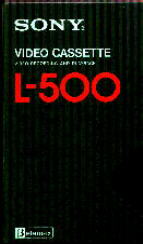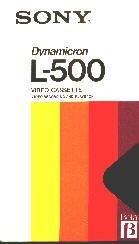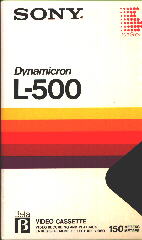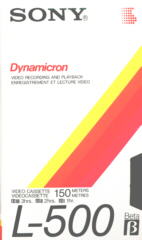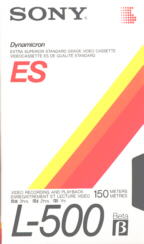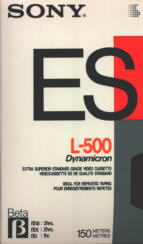 The currently available Sony Betamax tapes; the tape box itself is black. Shown is the outer wrapper.
HERE ARE SOME NON-SONY BOXES THAT YOU MAY HAVE NEVER SEEN...SOME OF THESE ARE REALLY OLD, OTHERS ARE VERY RARE...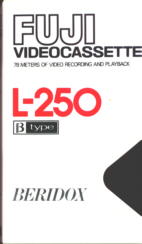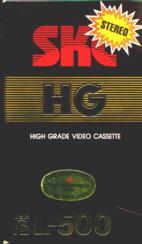 One of the few Korean-made Beta tapes...and
it actually wasn't too bad!!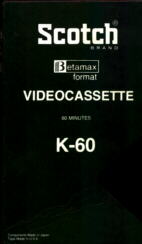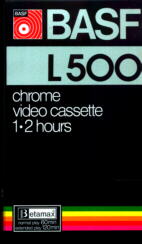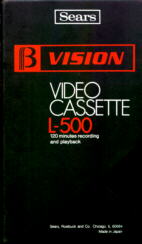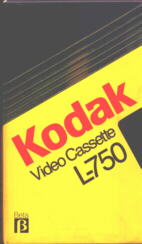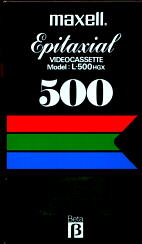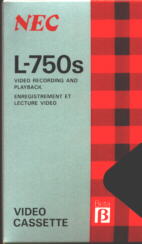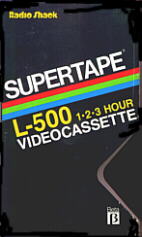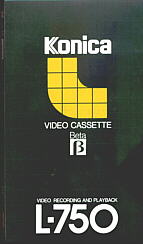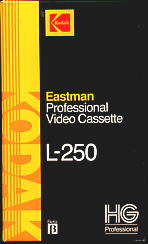 The very first High-Grade tape, from 1980.


A rare Sony UHG-L830. The UHG series of tapes was known to have lots of drop-outs.


The L-1000 Beta tape, once available from Absolute Beta (www.absolutebeta.com) . Becomes a 2-4-6-hour tape in Beta machines!
Now available in different packaging
from misterbetamax.com.

Free counters provided by Andale.